Privileged Process Attack Tree
Privileged Process Attack Tree - An attack tree showing ways an attacker could gain control of a privileged (ID=root) process in Linux. Green nodes represent alternative ways in which the node can be realized (OR nodes). Cyan nodes depict processes or procedures for accomplishing the node (AND). The grey rectangles at the bottom of the tree are leaf nodes. Leaf nodes are the points of interaction between the adversary and the target. The pink nodes with a bar underneath have been rolled up - the detail below them is graphically suppressed. The analyst can reveal the hidden information with a few clicks of the mouse.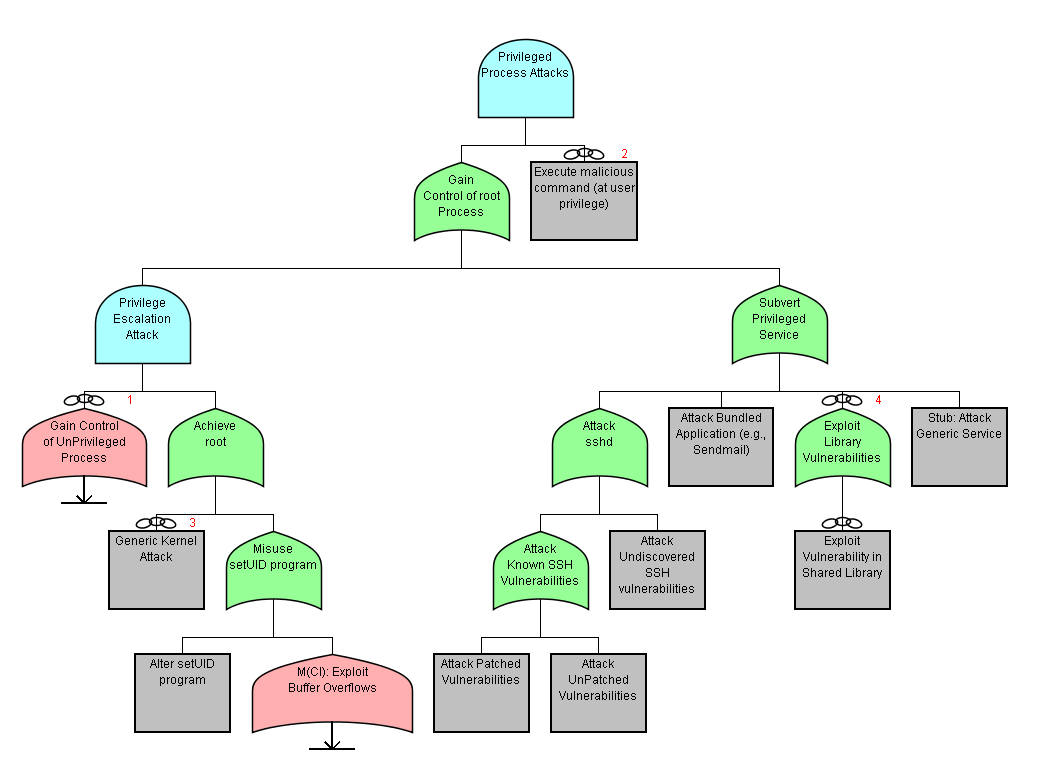 ---
Copyright© 2001-2022 by Amenaza Technologies Limited. All rights reserved.