Threat Agent Utility Function
Threat Agent Utility Function - A utility function has been created by the analyst showing an adversary's willingness and ability to spend money. Here, a small organized crime group is shown. The group is completely willing and able to spend nothing. Their inclination to spend decreases as the cost rises. They are completely unable or unwilling to spend more than $20,000 on an attack.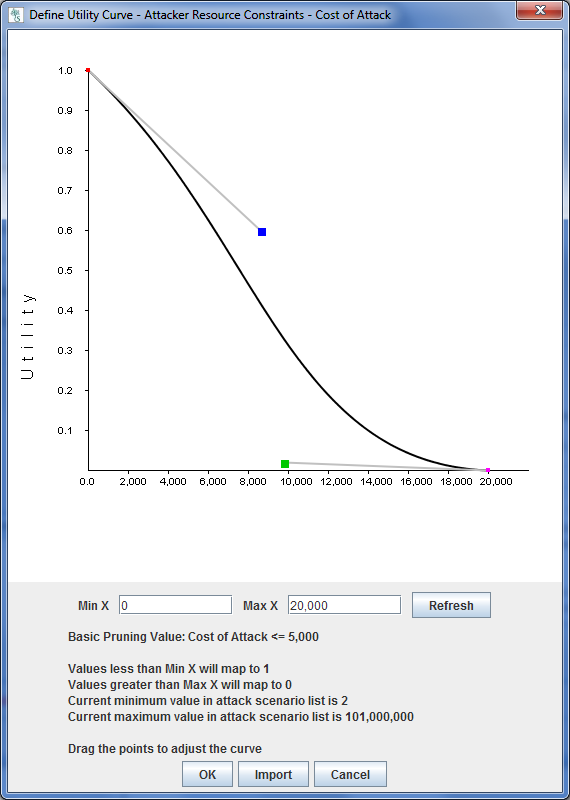 ---
Copyright© 2001-2022 by Amenaza Technologies Limited. All rights reserved.