Hostile Risk Scatter Graph
Hostile Risk Scatter Graph - To attain the root (overall) goal in an attack tree, an adversary must perform one or more low level (leaf) operations. Each minimal set of leaf activities that will result in the root goal being achieved is known as an attack scenario or cut set. The figure shows a chart with colored curves representing equi-risk boundaries. Attack scenarios from the tree model have been plotted on the chart with dots. The lower table shows the scenarios corresponding to one of the dots that the analyst has clicked on.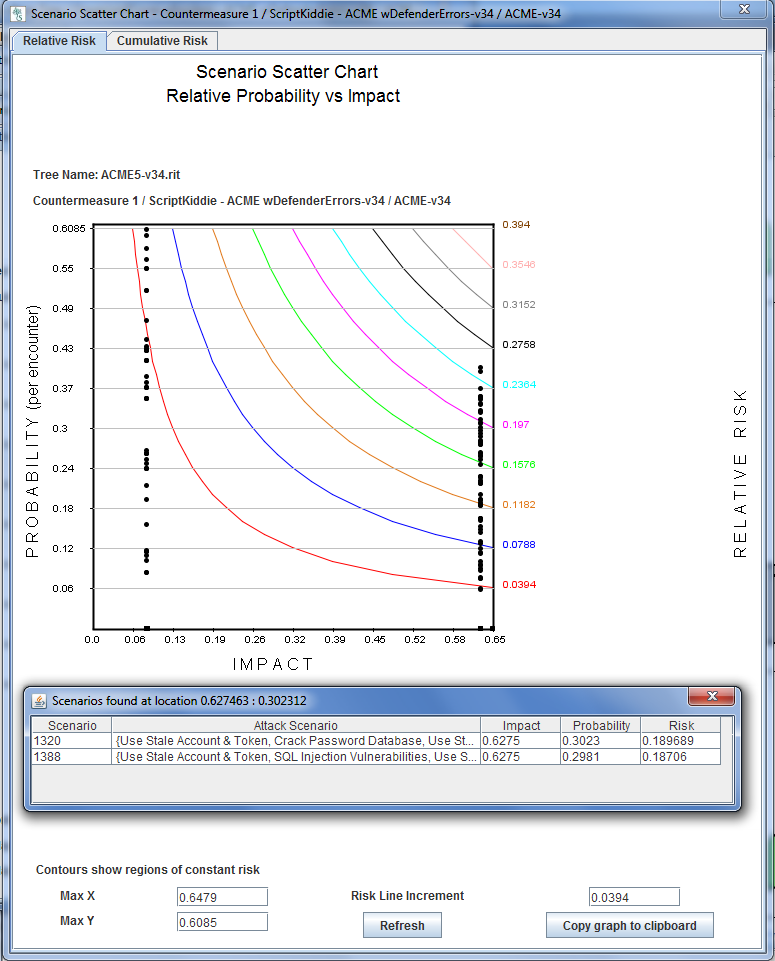 ---
Copyright© 2001-2022 by Amenaza Technologies Limited. All rights reserved.