Acme Attack Scenarios
Acme Attack Scenarios - To attain the root (overall) goal in an attack tree, an adversary must perform one or more low level (leaf) operations. Each minimal set of leaf activities that will result in the root goal being achieved is known as an attack scenario or cut set. This figure shows a partial listing of attack scenarios for a model of the hypothetical Acme corporation's web store. The tree shown in the graphic corresponds to the highlighted attack scenario.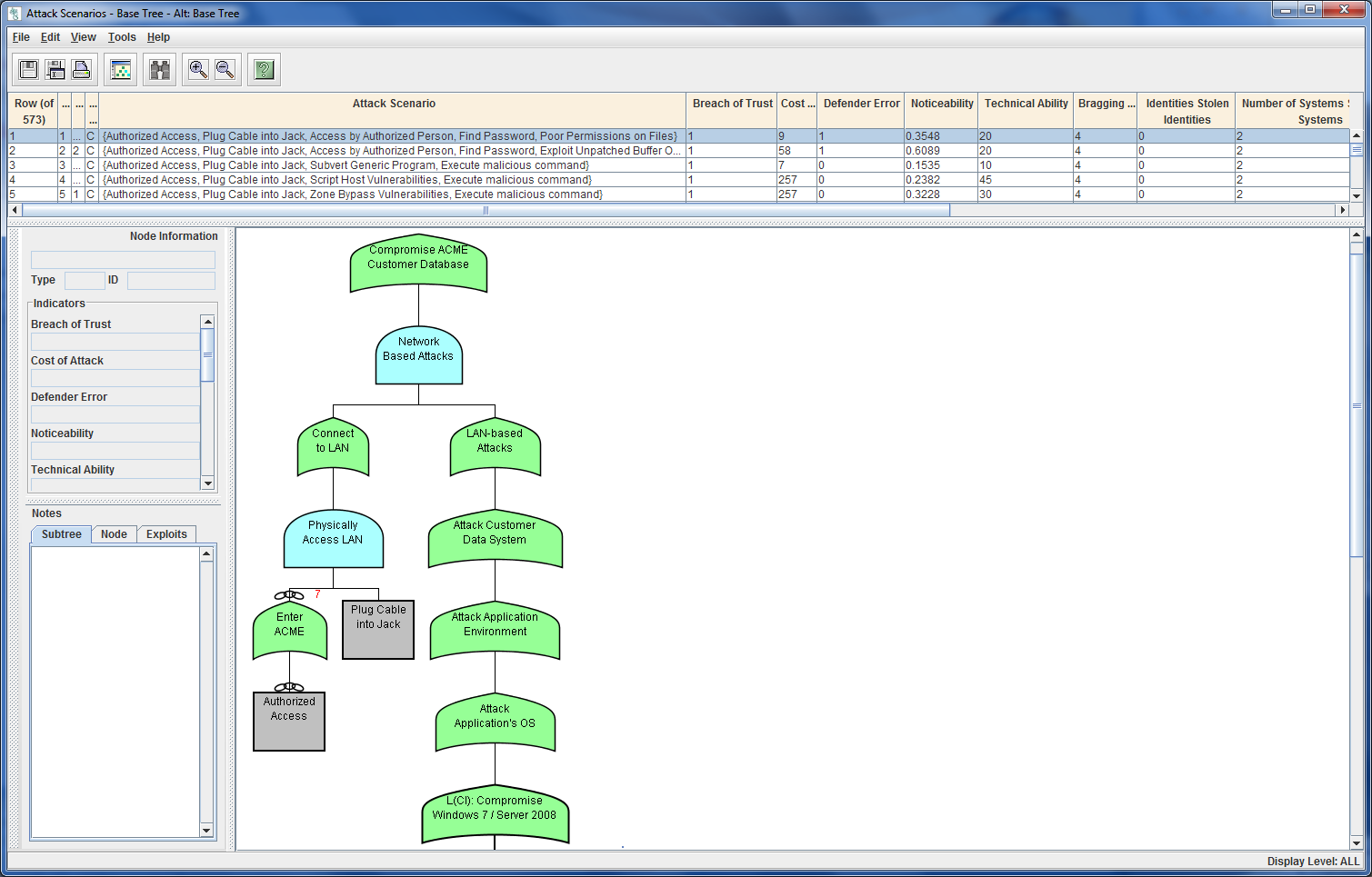 ---
Copyright© 2001-2022 by Amenaza Technologies Limited. All rights reserved.